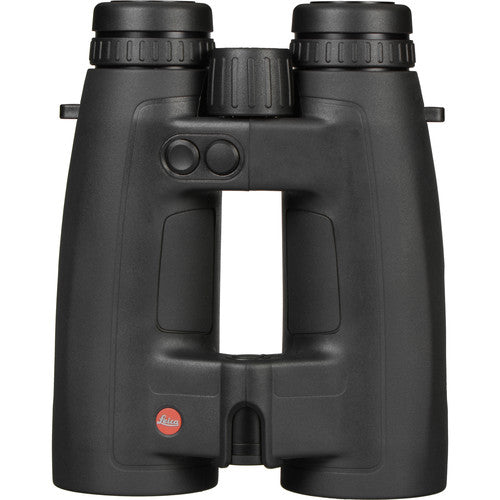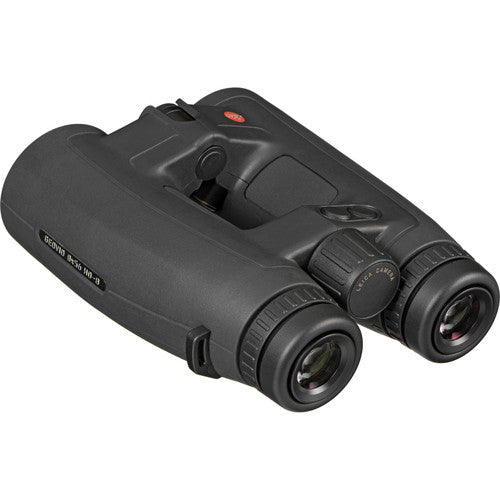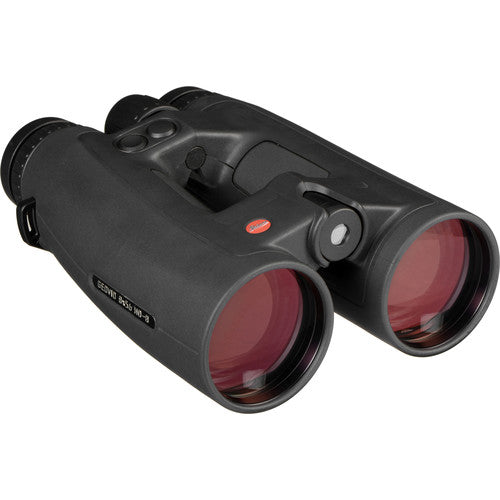 Leica Geovid 8 X 56 HD-B Binoculars
Sale price

RM15,840.00
Regular price
(/)
SKU: 40051
---
Leica's 8x56 Geovid HD-B Rangefinder Binocular combines the image quality of a large-objective anti-reflection fully multicoated optical path with the functionality of a 2000-yard laser rangefinder and integrated ballistics computer. Using an array of built-in sensors, this powerful optic measures the ambient atmospheric conditions as well as the shooter's angle relative to the target. By compiling data from the laser rangefinder and environmental sensors, the ballistics computer will calculate several values that can help improve shot placement.
Leica's Advanced Ballistic Compensation (ABC) technology combines temperature and air pressure readings with rangefinder data, zeroing distance, and user-defined ballistics curve to calculate ballistic compensation values. To maximize the accuracy of compensation values, the Geovid HD-B allows the shooter to input their rifle's zero distance and select a ballistics curve corresponding to the chambered round and caliber. The HD-B is pre-loaded with 12 ABC ballistics curves for various calibers and weights, and alternative ballistics curves can be calculated using an app on the Leica website, downloaded and stored to a user-supplied microSD card and transferred to the binocular. A 4-digit in-view LED display allows the observer to view the calculated ABC values without taking their eyes off the visual scene.
The HD-B model has a nitrogen-filled fogproof magnesium housing as well as fully multicoated lenses that transmit luminous and color faithful images. Leica's phase-corrected Perger Porro prism design merges the benefits of roof and Porro designs, delivering a streamlined form factor without sacrificing depth of field or color fidelity. Exposed lens surfaces are finished with Leica's proprietary AquaDura and high-transmission High Durable (HDC) lens coatings, which repel moisture and prevent dirt from adhering to the glass while reducing reflection to increase image brightness, contrast, and color. These features add up to a multi-purpose handheld optic that is built for unforgiving weather conditions and low light performance.
In addition to the broad functionality and premium image quality, the Geovid HD-B includes a range of features that provide ergonomic handling and user-friendly interaction. The dual-bridge configuration and rear-located center focus wheel balance the housing and even help to stabilize this binocular in the observer's hands. This optic is also equipped with a long 18mm eye relief and click-stop eyecups that twist up to create a comfortable viewing distance for almost any observer. The auto-adjusting display brightness and two-button rangefinder operation make the Geovid HD-B a fully-loaded rangefinder for targets up to 2000 yards away.
Optical Performance
8x magnification
56mm objective lens
Phase corrected Perger porro prisms
P40 phase correction prism coating
High Durable Coating (HDC): Abrasion-resistant and transmission-enhancing multicoating
Hydrophobic Aqua-Dura coating on external lenses helps to keep dirt and water off lenses for clearer views and easier cleaning
355' field of view at 1000 yd
54° apparent angle of view
Rangefinder
Integrated Advanced Ballistic Compensation (ABC)
Laser: Invisible eye-safe Class 1 IR
Range: 11-2000 yd (10-1825m)
Accuracy:

Approx. ±1m/y up to 500m/yds
Approx. ± 2m/yds up to 1000m/yds
Approx. ±0.5% over 1000m/1000yds

Beam divergence: Approx. 1.5x0.5mrad
Display: In-view LED
Unit of measure: Yards/inches or meters/centimeters
Maximum measurement duration 0.9m seconds
Modes: Scan and single measurement
Battery: CR2, 3V lithium button cell
Advanced Ballistic Compensation
Equivalent Horizontal Range mode calculates horizontal distance to target
Point of Aim mode displays the holdover compensation in centimeters
Impact Point Correction mode calculates elevation adjustment in MOA / MRAD clicks
Inclinometer measures the shooter's angle of inclination relative to the target
Barometer and thermometer measure ambient atmospheric conditions
Zeroing distance is programmable in 100 yd / m increments
12 pre-loaded ballistics curves corresponding to load caliber, type, weight
Alternative ballistics curves can be calculated from Leica website, stored and uploaded to binocular via user-supplied microSD card
ABC values are derived from the set zeroing distance and ballistics curve, atmospheric readings, target's angle of inclination and measured distance
Use and Handling
Open dual-bridge configuration
Knurled center focus wheel
±4 dioptric correction
Interpupilary distance: 60-74mm
4-position click-stop twist-up eyecups
Long 18mm eye relief
7mm exit pupil
Construction Details
Die cast magnesium chassis
Non-slip rubber armoring
Waterproof and submersible to 16' (5m)
Operating temperatures:

Electrical: -4 to 131°F (-20 to 55°C
Mechanical: -22 to 131°F (-30 to 55°C
Storage temperature -40 to 185°F (-40 to 85°C)
Weight: 2.7 lb, with battery
Choose options