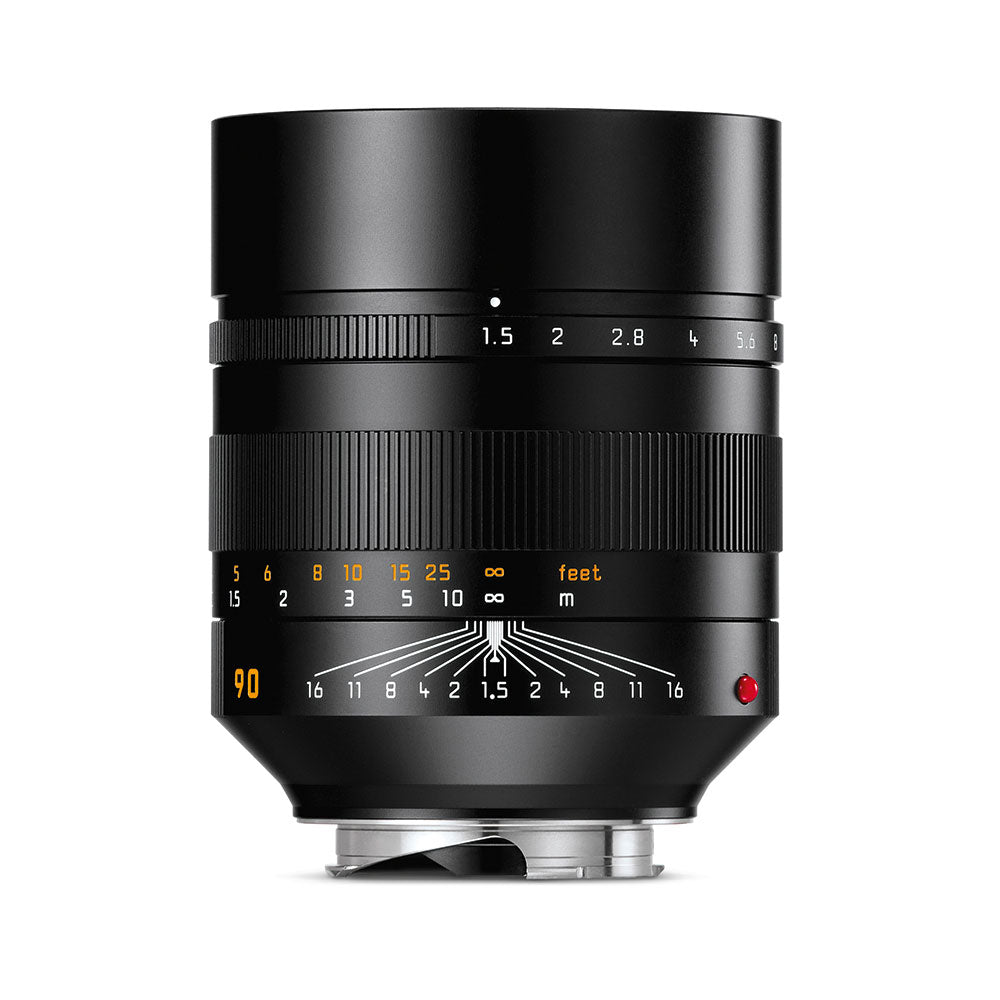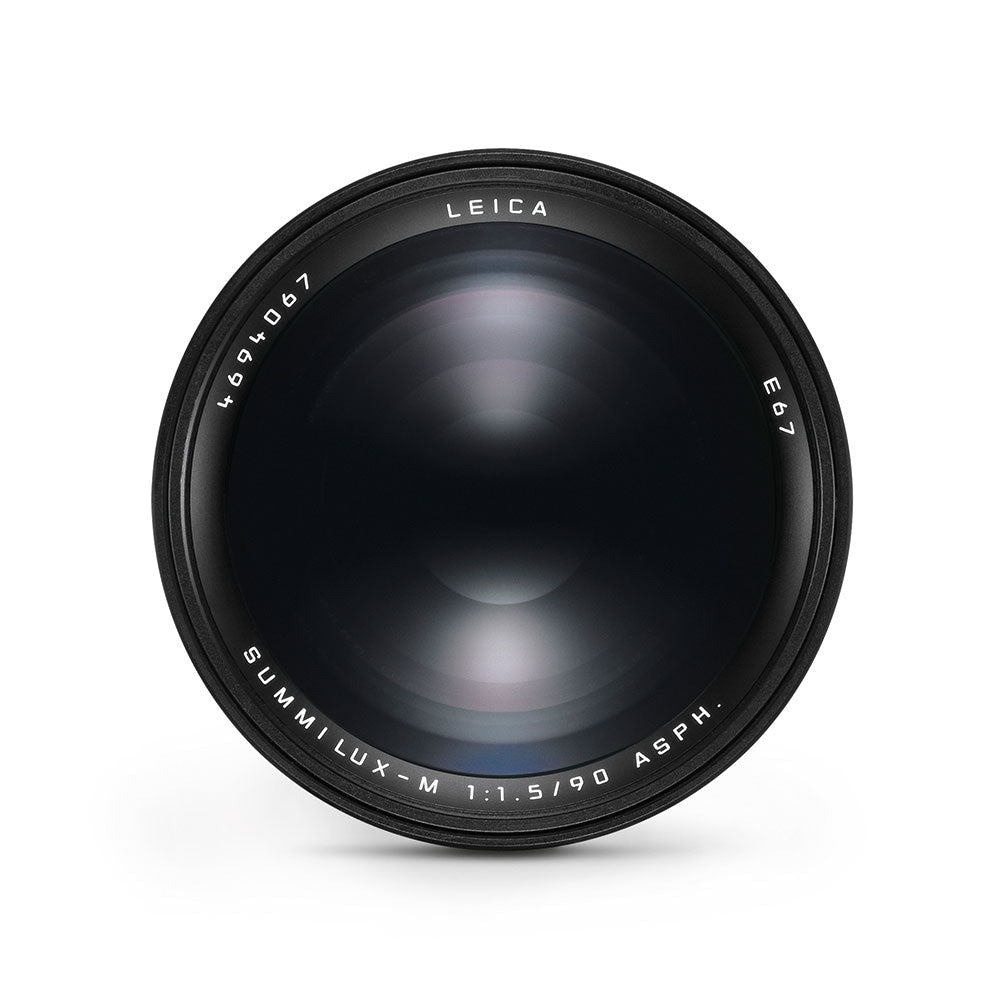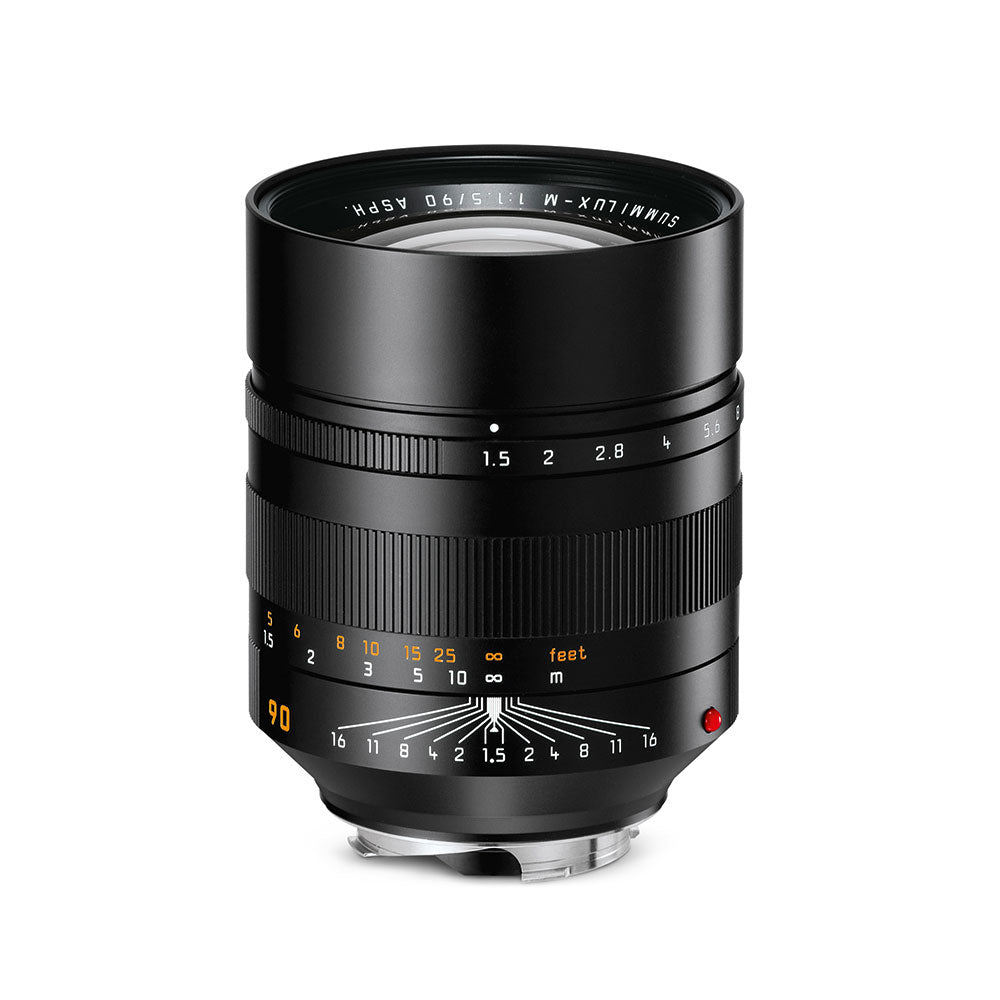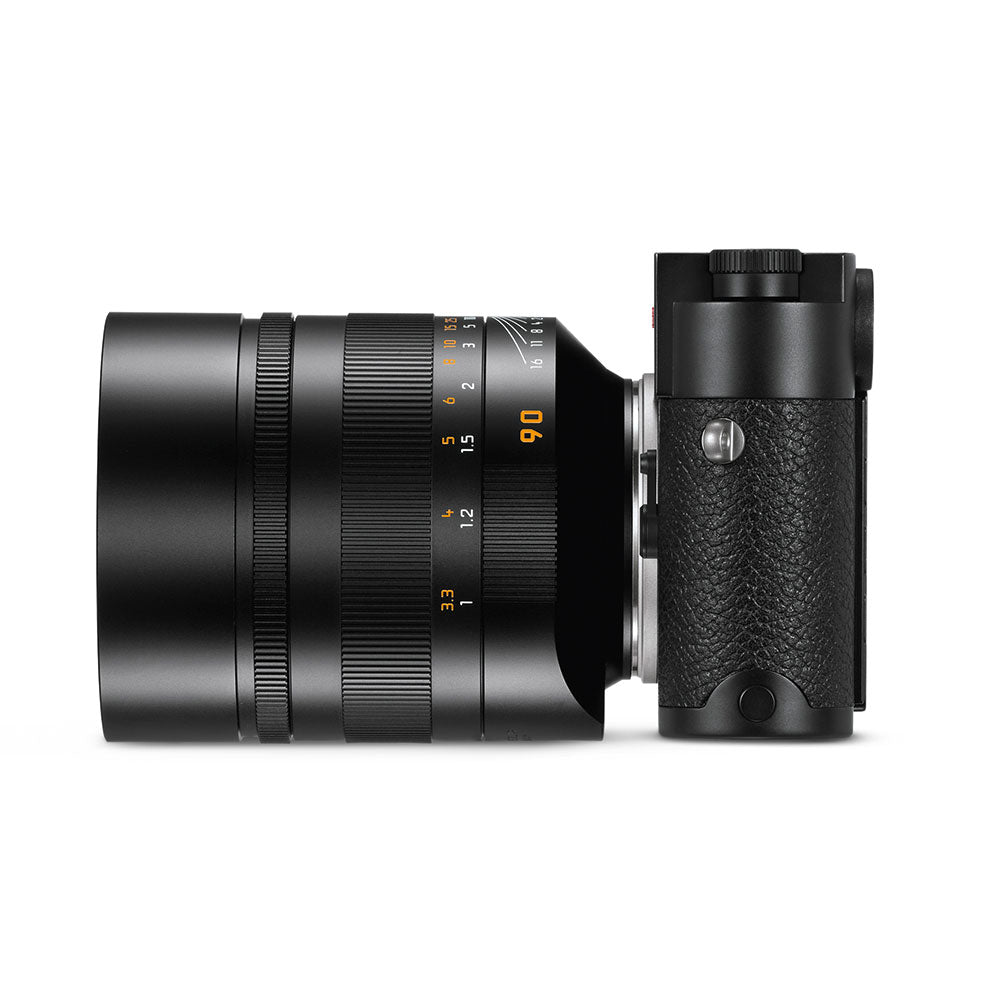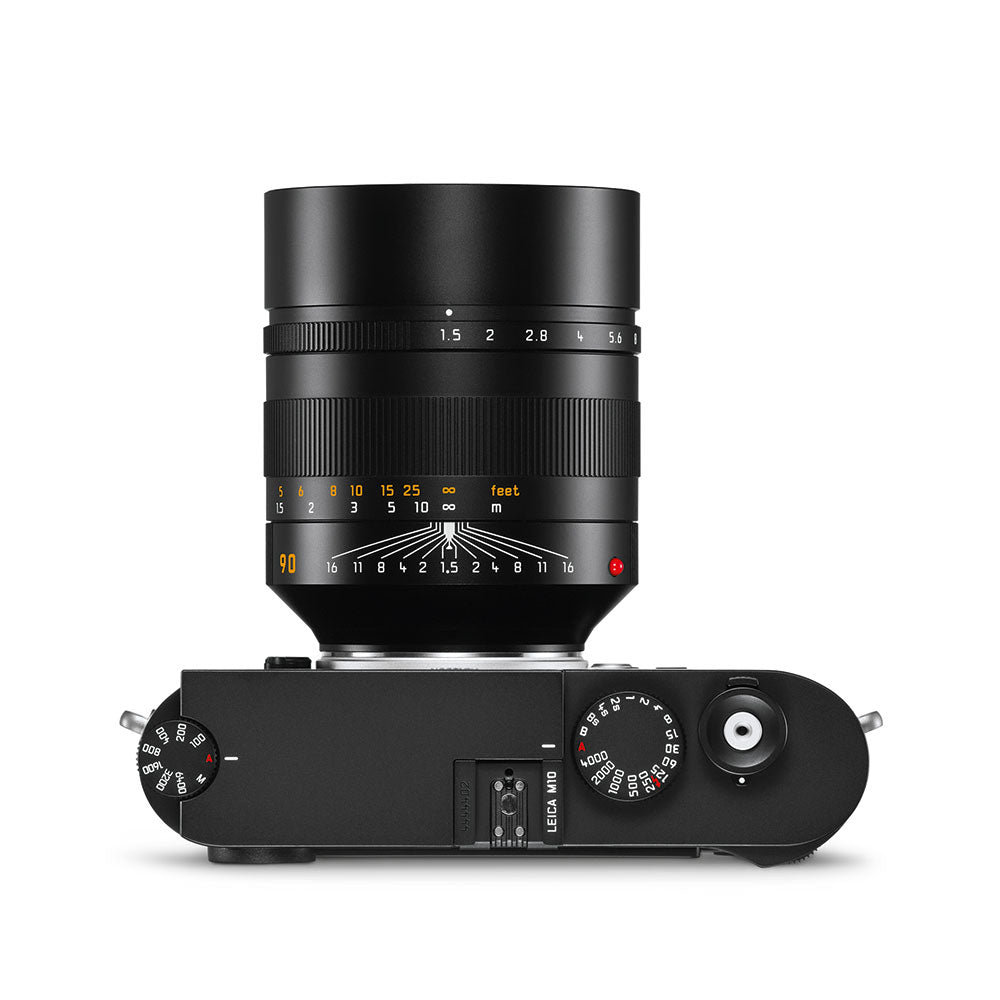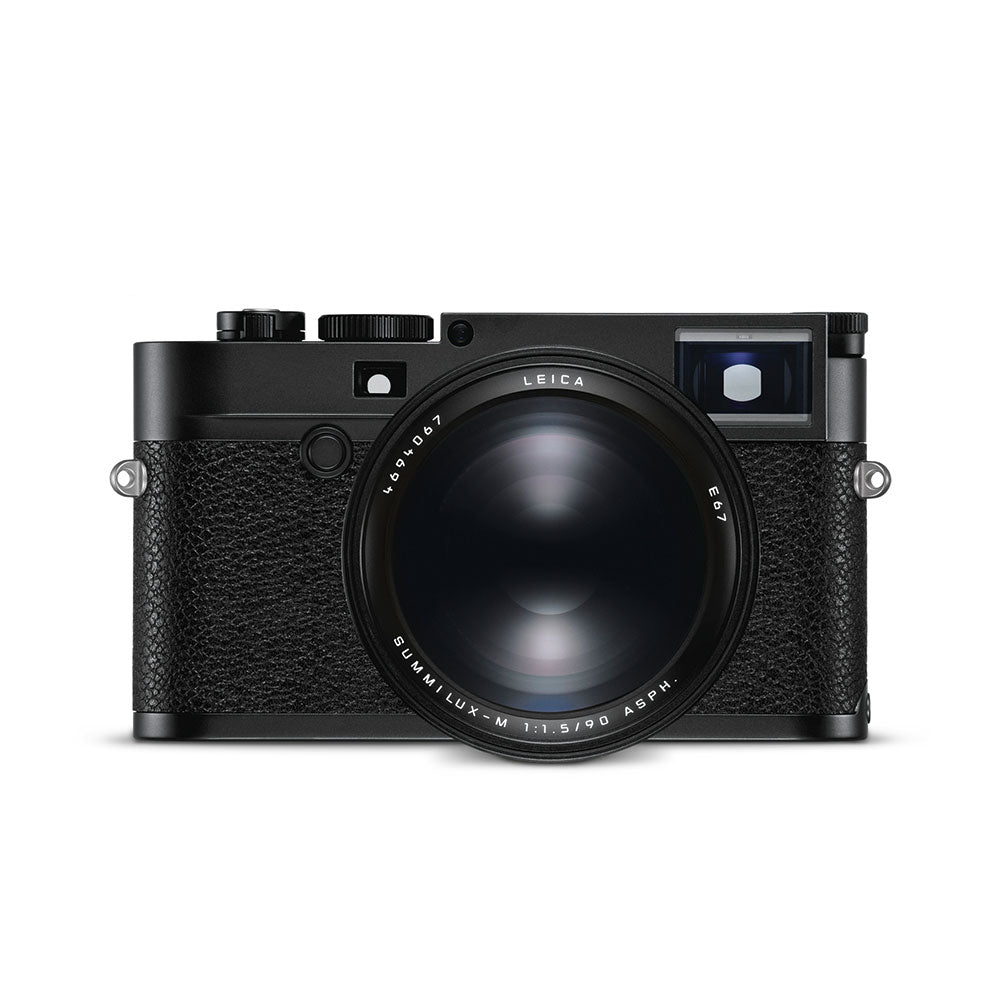 Leica Summilux-M 90mm F/1.5 ASPH. - Black
Sale price

RM64,315.00
Regular price
(/)
SKU: 11678
---
Leica Camera has added a new telephoto lens to the portfolio of extremely fast prime lenses for the Leica M-System. The Summilux-M 90 mm f/1.5 ASPH. provides photographers with a whole range of creative opportunities such as portraits with extremely shallow planes of focus – either as precisely isolated subjects or as transitions from perfect sharpness into wonderfully soft, out of focus backgrounds. The optical design of the lens sets new standards and already delivers exceptional performance with the aperture wide open. In addition to the moderate telephoto focal length for portraiture, the high speed of the lens makes it ideal for available light photography and, thanks to its short close focusing distance, also for uniquely detailed close-up compositions.
The optical design of the Summilux-M 90 mm f/1.5 ASPH. is extremely complex and features eight elements arranged in six groups, two elements of which are asphericals made from special glasses. A floating element – only achievable with enormous effort in such compact lenses – ensures that the outstanding optical performance of the lens is maintained at all focusing distances. The almost unavoidable effects such as vignetting and distortion generally encountered in such fast lenses play practically no role at all. The integrated lens hood of the Summilux-M 90 mm f/1.5 ASPH. can be quickly and easily pulled out and locked with a twist to provide optimum protection against stray light and reflections.
A closest focusing distance of one metre and a reproduction ratio of 1:8.8 make the Summilux-M 90 mm f/1.5 ASPH. an ideal lens for portrait photography. Its high speed for this focal length fully exploits the potentials of the M-Bayonet mount. It is a close relation of the Noctilux-M 75 mm f/1.25 ASPH. in terms of optical design and construction and offers a similar, extremely shallow, depth of field that is only around half the depth of that of the Leica Noctilux-M 50 mm f/0.95 ASPH.
The Summilux-M 90 mm f/1.5 ASPH. owes its unique performance not only to the materials and glasses, but also to exceptional precision in the manufacturing and assembly process. This guarantees endurance and lasting value and is experienced in the extremely smooth focusing action of the lens and the control over bokeh, which demand exceptionally precise alignment of the optical system. With its ability to isolate subjects in space with an extremely shallow depth of focus and a focal length that simultaneously enables shooting from a less intrusive distance, the Summilux-M 90 mm f/1.5 ASPH. stands out clearly among the classical focal lengths for portrait photography.
With the separately available M-Adapter L, the Summilux-M 90 mm f/1.5 ASPH. is also an attractive proposition for use with the Leica SL-System and on other L-Mount cameras. Thanks to 6-bit coding, the lens is automatically recognised by Leica SL and SL2 cameras and delivers optimum image quality in conjunction with their high-performance, high-res sensors.
Technical Data
Choose options